Egypt's minister of trade and industry Ms. Nevine Gamea said that: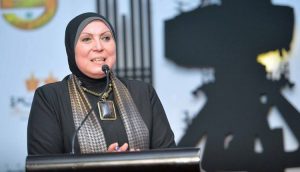 Egypt's cooperation with African countries is based on transferring its experience in developing MSME, creating the appropriate legislative and organisational environment, introducing easy-term finance, providing technical and marketing services, enhancing entrepreneurs' manufacturing and operational skills, and studying African markets' needs for Egyptian products, she said.
During the visit, MSMEDA showcased the successful enterprises the authority has supported in collaboration with the Islamic Bank for Development through the Youth Employment Support (YES) Project.
Under YES, 2,555 enterprises were funded with a total of EGP 906 million, generating over 20,000 jobs.
The delegation visited a project MSMEDA supported in collaboration with Misr El-Kheir Foundation on livestock wealth development, through which more than 1,800 beneficiaries have been received funds in the governorates of the New Valley, Assiut, Tor city in South Sinai, and El-Wahat El-Bahariya in Giza.
Egypt is committed to the Africa We Want 2063 agenda, drafted by the African Union and meant to support Africa's efforts to attain inclusive and sustainable economic growth.