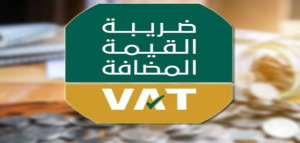 Egypt's government has submitted a package of amendments to the value-added tax (VAT) law that would exempt the Suez Canal Authority's services from the VAT, including passage fees.
The government, under the directives of President Abdel-Fattah El-Sisi, has made a number of amendments to the VAT law with the aim of improving the tax system, pushing the economic development process forward, and stimulating investment.
The amendments, which are being discussed in the House of Representatives, exempt goods and services in economic zone projects from the VAT in order to attract investment to these zones.
According to the amendments, in an effort to boost the tourism sector, tourists can be repaid the VAT on their purchases within three months of the purchase date if each purchase exceeds EGP 1,500.
The amendments also include applying a simple registration and collection system for the VAT on e-commerce transactions.
Moreover, the amendments also involve repaying the VAT on exported goods without exceeding the credit balance of the imported goods and services.
In this regard, the amendments propose that all government bodies and public corporations must submit the tax within 10 days of its due date.
The amendments also include a number of exemptions on services in pivotal sectors in order to support industry and stimulate economic growth. These exemptions include high-quality flour for export, agriculture products like seeds and seedlings, and vegetables and processed fruits.
Also, prosthetics, dialysis devices and their parts, and vaccines are exempt from the VAT.
For the manufacturing sector, the new amendments propose exempting from the VAT for one year all instruments and devices used in the production process in factories.