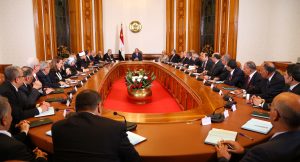 The government has approved amendments to the Child Law that penalize business owners who employ children and parents who don't send their kids to school.
Business owners who employ children younger than 14 years old or children who haven't finished primary education shall be fined L.E. 1,000-2,000 for every kid and the fine shall be doubled if the violation is repeated. In case of reoccurrence, the business may also be shut down for a maximum of six months.
Children are banned from certain industries, and their working hours should not pass six, including a one-hour break. Employers must report to the government the data of children working in their businesses.
If a child drops out of school for no acceptable reason, the school shall write to the parent or caregiver, and if the child does not return to school a week after the notice, his family shall be fined L.E. 500-1,000.
If the child continues to be absent from school, the caregiver may be deprived of all or some free services provided by the public sector.